WHO WE ARE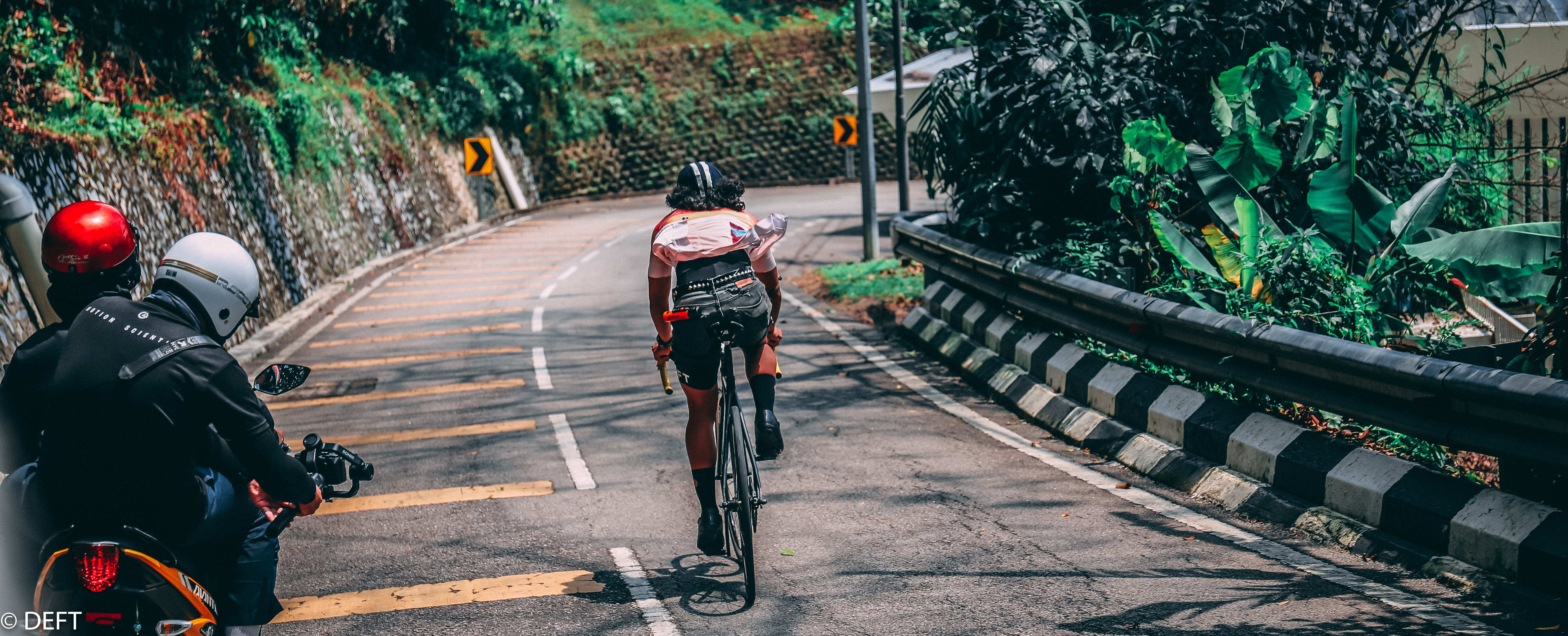 DEFT was born during a time of crisis. The COVID-19 pandemic. A time of challenge, where resilience and fortitude was tested. A brand for people who build their world around their deep rooted passion for cycling. For those who feel like when the going gets tough, cycling has their back. We call them Psyclepaths.
A homegrown, Malaysian-made brand of cycling apparel and products. Made by cyclists for cyclists. As the current market is filled with International brands, we wanted to create a brand that Malaysians felt proud to wear and support. No compromise on quality and comfort. The two factors any cyclist will tell you is key. Our pieces are limited in stock, no reruns, no restocks, never the same designs. Giving you that limited feel. It ain't about the money.

DEFT aspires to be more than just a line-up of products and apparel but also to build a community and foster a tightly knit family among Psyclepaths, all through our shared passion for cycling. That's why we also collaborate with other local brands and artists when producing our designs and also the reason why we'll soon be sharing tales of Malaysians along the cycle path. We hope you'll join us on this journey with DEFT. See ya out there!
Lose Nothing.
DEFT